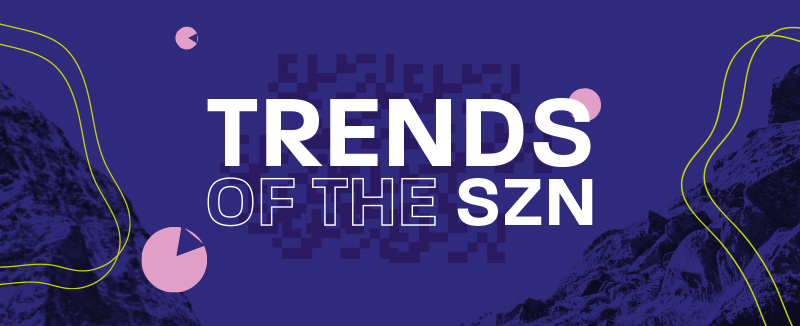 Whether you're dreading it or doing your happy dance as you count down the days, we all know that one very important day is approaching. The day of awkward pictures in the front yard (that your parents will inevitably post on Facebook). The day of making new friends and reuniting with old ones, navigating relationships with new teachers but missing your previous faves, and best of all, the only day of the semester with little to no homework!
Okay great.
So what are you wearing?
The first day of school has become synonymous with the Met Gala for high and middle schoolers across the country. The hallway is the red carpet, the classrooms are runways, and they're yours to slay. It doesn't matter what people say; popping off with a first-day fit is essential. But don't stress; we've got plenty of style inspo to make sure you're leading the pack or blending seamlessly into the crowd. It's really whatever you prefer, we're just here to help. 🤝
Let's get into it:
1. Coffee Colors
Whether you add just a pinch of sugar, a splash of cream, or have one of those "iced vanilla latte, sub oat milk, add sweet cream, two pumps of mocha, and caramel drizzle" coffee orders, the color of your coffee is in this season! For back-to-school, we're exploring the endless possibilities of neutral shades and how they can be worn as statements or muted in head-to-toe, monochromatic looks.
The modern-day appetite for minimalism and natural beauty makes these rich shades a must-have in the wardrobe rotation. Not only are they clean and contemporary, but they are incredibly versatile. Any of the shoes, accessories, or apparel in this category will be an investment piece to serve you for years to come.
2. Clueless Core
'Ugh, as if' we would forget this fave among the back-to-school trends!
We know what you're thinking "Is plaid for back-to-school fashion really a groundbreaking concept?"
No, but when you do it this way, it is! Clueless and the fashion that came along with it in 1995 will simply never go out of style. This year, we're seeing a big revival of the cyclical fashion phenomenon by way of bright colors, pattern and movement, chunky design, and of course, preppy styles. Put it all together, and you've got the ingredients you need to kill it on the school runway.
3. Coastal Grandmother (or Grandfather)
With "grandmother" in the title, it's shocking that this would be something that teens and young people would aspire to. Sometimes it's referred to as "coastal granddaughter" or "coastal resort chic." Whatever you want to call it, we promise this style hits different. Search #costalgrandmother on TikTok for the full vibes, but basically, this style is a new wave of prep. It's ocean-side minimalism at its finest. All the styles below would quickly take you from a walk on the pier to the country club for a casual lunch—lots of stripes, lots of navy, lots of linen. You get the vibes.
As you head back to school, take a small piece of summer with you by trying out this chic, coastal, and country club vibe!
4. Something Wheely Fresh
We've said it once, and we'll say it again… skater style is back. You know the "He was a skater boy; she said see you later boy" type of look? That's really what we're going for here. The best part? You don't have to be a skater to pull off this fun style. Incorporating elements of streetwear fashion, throwback fashion, athletics, and athleisure, it's perfect for anyone that wants to make a statement as they head into the new school year.
You don't have to take our word for it, though; we have an entire collection dedicated to this up-and-coming style. Explore it here and see how it's different from other played-out seasonal styles you're bound to see on the first day.
No matter what you're wearing on your first day, we know you're gonna rock this semester. Sometimes it's a bummer for summer to end, but this is a fresh start. Think of the new beginnings, set new goals, and explore more of who you are and who you're becoming! We're super proud of you and want to be right there with your parents posting pics of our pride and joys on the first day! Tag us @journeys on TikTok, Instagram, and Twitter to show us your Journeys first-day fits!
We can't wait to see what you put together.
---