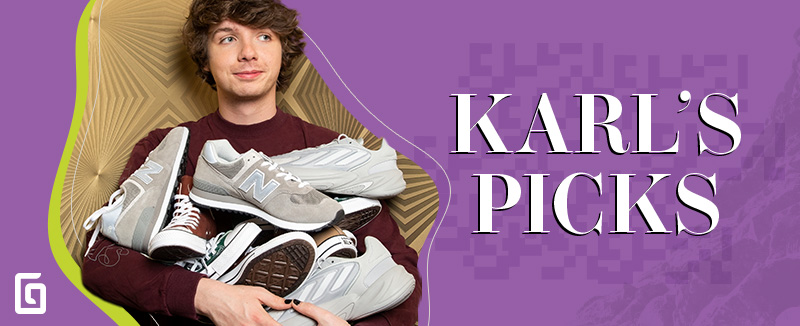 Remember how we told you that Karl Jacobs is the new Journeys Creative Ambassador?
Well, he's sure been busy Creative Ambassador-ing. Let's recap.
Earlier this week, Karl came to the Journeys Home Office and put in some serious work. He spent several days creating content, studying product, and brainstorming how to make sure you all look your best as you head back to school. In true Karl fashion, he jumped right into the role with a smile and lots of laughs. He even got his very own and very official Journeys badge for the visit.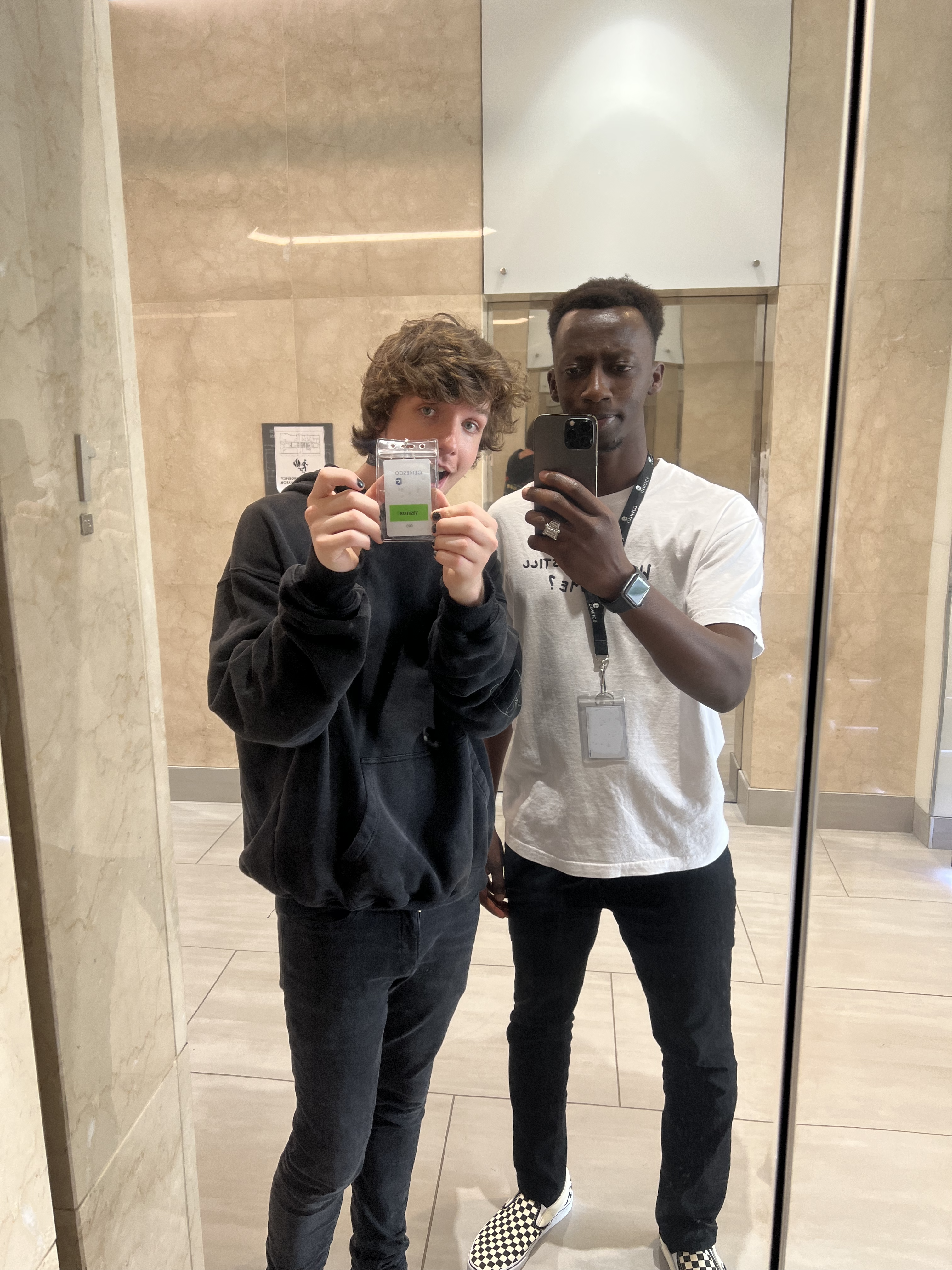 So, what did he do? Let's take a look!
1. He pitched some inspiring concepts to Journeys leadership:
Wow, Karl, we really couldn't have said it better ourselves. Bravo.
2. Oops, he hijacked the president's office:
What's a day in the office without a little chaos? Karl got nice and cozy in Journeys President Mario Gallione's office.
3. Took a coffee break, extra sugar plz:
During his hard day's work, Karl took a much needed coffee break. Sorry Frank, but we think Shakespeare himself couldn't have written something more beautiful.
4. He filmed and shot lots and lots of content
We've got some big, big plans. You'll see soon enough! 😉
5. Picked his Back-to-School Favorites Just for You
While he was in office, Karl also picked 20 of his favorite products for back to school, including shoes, apparel, and backpacks. Some of these products Karl even wore to school himself! Spoiler alert: his taste is *chef's kiss. *
Now do you see why he's our creative ambassador? His picks are on point, and any number of these products will give you a fire first-day fit check. You can shop all of Karl's picks in-store or here for U.S. and here for Canada before your first day.
7. Stepped Into the Store
Next, on his jam-packed trip to the Journeys motherland, Karl stopped in at a local Journeys store. He really dove into our store culture, connected with customers, and got to interact with fans just like you! It went a little something like this:
But Wait, There's More!
We got to sit down for an exclusive interview with Karl to learn more about his style, his upcoming content, his partnership with Journeys, and of course, capture some of his incredibly hilarious personality. Be on the lookout for our Q&A with Karl and more right here on the Journeys blog, on the @journeys Instagram and TikTok, and check out his recent Twitter takeover.
Bye for now, Karl but not for long!