If you haven't started back-to-school shopping yet, we don't want to make you nervous or anything, but WHAT ON EARTH ARE YOU WAITING FOR?!
The school year is about to kick into full swing, and we know you need some new goodies to get your grades in gear!
There are only four true reasons you need to go back-to-school shopping every year. Here's the most accurate list we could compile:
You outgrew last year's shoes and apparel.
Your style has changed—mom, it's not a phase!
The items in your closet are so last year.
Most commonly: you really want to flex on everyone and show off the major glow-up you had over summer—and you want to be sure that you look your best as you strut the hallways on day number one!
So, that about covers it.
Anyway, we're sounding our back-to-school alarm bells so that we can make sure you know that the Journeys Back-to-School catalog had its second drop today! Head out to your mailbox and check your copy before sprinting to our website or to your nearest Journeys store to get shopping.
Fine, there's no need to beg, here's a sneak peek of the cover: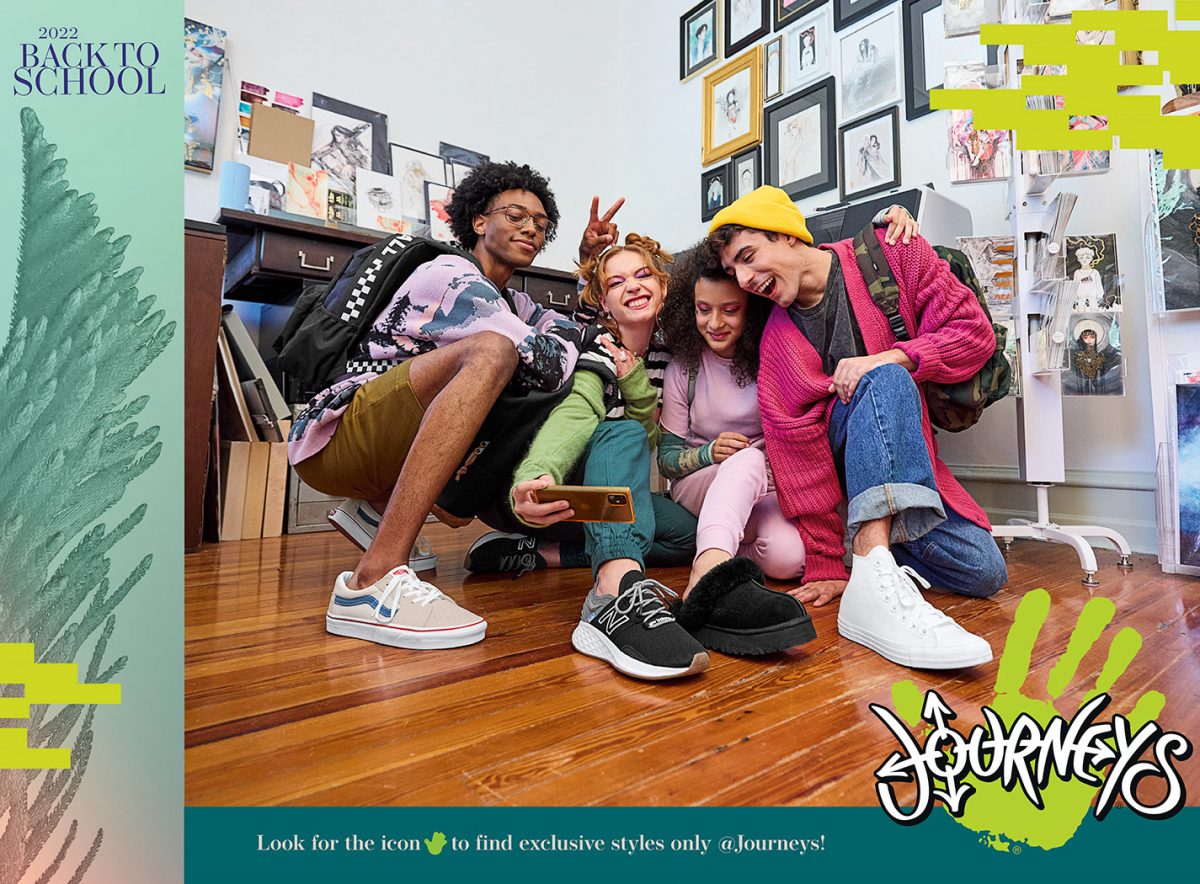 So get your catalog and get going for more Journeys products, previews, and exclusive content! As always, if you're not getting the catalog, that is sad, and you should sign up to start receiving it here.
Shop the latest now:
Don't stop there, shop more back to school now!