As the crisp autumn breeze ushers in the holiday season, it's time to update your wardrobe with footwear that not only complements the holly jolly aesthetic but also stands the test of time. Enter Dr. Martens – the iconic brand known for its durability, style, and rebellious spirit. Here are four reasons we think you should slip your little self into a pair of Dr. Martens as more than a fashion choice but a lifestyle statement.
1. Weather-Ready Durability
This time of year often brings unpredictable weather, from rain-soaked streets and snowy sidewalks to chilly weather and brutal winds. Dr. Martens boots are crafted to endure the elements, keeping your feet dry and comfortable. The robust leather and sturdy construction make them an ideal choice for navigating through any weather challenges that will come your way.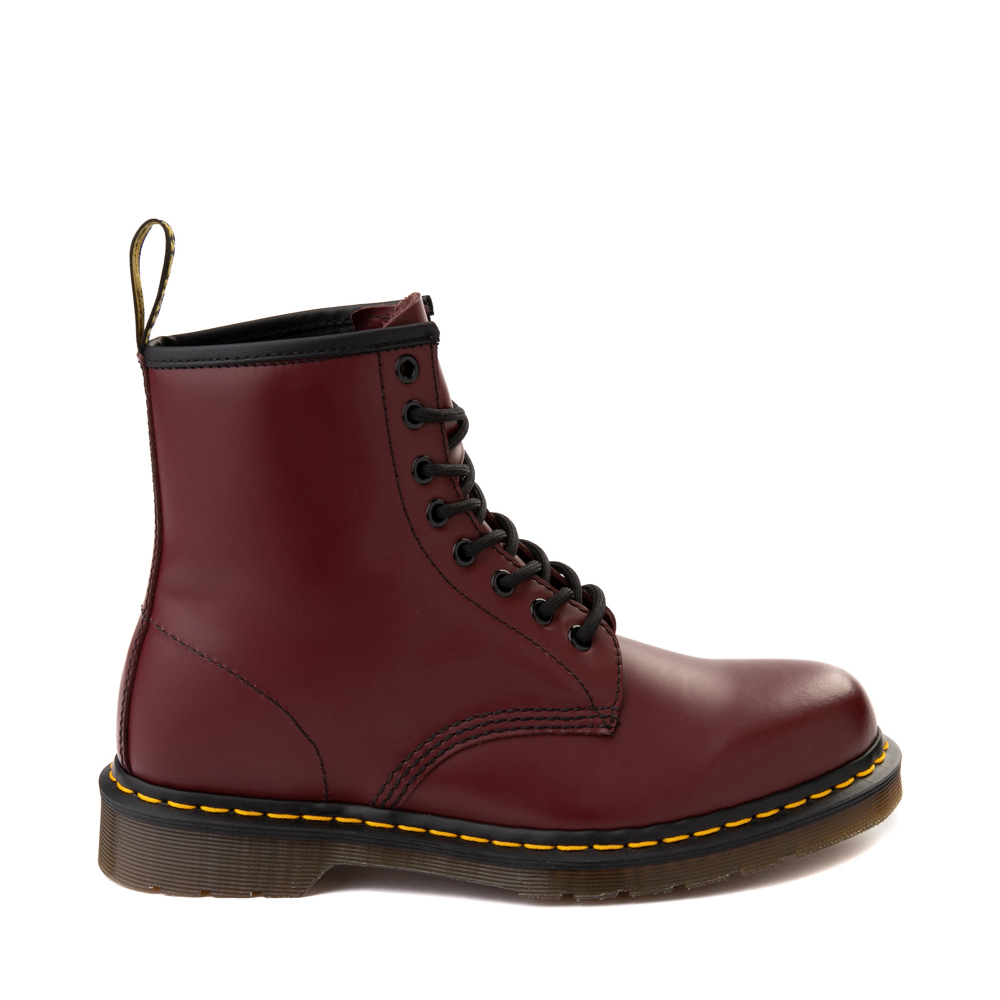 2. Self-Expression to the Max
You can't always say how you feel, so when you can't say it... style it! Dr. Martens 1460 is the iconic boot of the brand, but there's so much more that this powerhouse has to offer. For example, the mule styles have been a hit this season for their unique look and slingback inspired design.
🚨 TREND ALERT: Dr. Martens Mules for fall and winter! 🚨
Show off some personality when you opt for suede, faux fur lined, leather, or a print and pattern. Check out the lineup:
3. Versatility
Holiday fashion is all about layering and expressing your unique style. Dr. Martens' timeless and iconic designs, such as the classic 1460 boot, effortlessly complement a variety of fall outfits. The signature yellow stitching and distinctive silhouette add a touch of rebellion to your ensemble, making a statement without saying a word. Pair them with jeans and a cozy sweater for a casual day out, or dress them up with a stylish coat for a more polished look – the versatility of Dr. Martens knows no bounds.
4. Store of Value
Dr. Martens, as we mentioned, is known for its durability, but it is also known to hold its value. If we had a dollar for every time someone said, "I still have my Docs from the 90s," we'd have lots of dollars but most importantly it shows just how timeles they truly are! That's not to say you shouldn't update the collection every once in a while, but that is proof of the longevity of your investment in a new pair of quality shoes!
Just like the holidays, Dr. Martens has a timeless spirit and brings so much joy into the season! Wrap them up for your loved ones under the tree this year and see how magical they can be! Tag us when they style them @journeys!