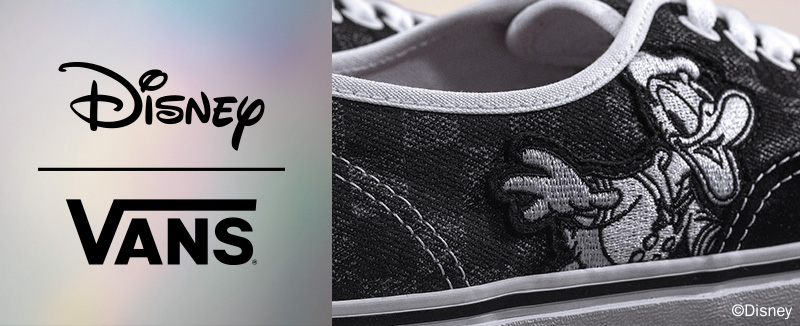 Attention Vans lovers and Disney adults alike: this collection will make your little heart sing! ❤️
If a dream is a wish your heart makes, then consider this your big PINCH because you're not dreaming! This is actually happening, and we've been waiting for what feels like 100 years to get the chance to show you.
As brands, both Disney and Vans alike have always been about supporting the dreamers, the artists, the imaginers, and the lovers. There's a spark of creativity behind both of these families that fuels such passion, which we believe is why nobody just "likes Vans" or is "kind of into Disney." Nah, these types of people are all in. It's a lifestyle. They know what they like, they know what inspires them, and best of all, they know what true imagination looks like.
Vans people wear it from head to toe every day. They're known for their love of Vans, and they're usually pretty well known in their local Journeys for buying replacements and new styles. Disney people sing it from the rooftops. They proudly promote stickers on their car, they post up in front of the castle every year on IG, and they wear their favorite characters on the reg.
So if you're not already sold, take a look at the five styles we have available today, and check the site for styles available for the whole family in Kidz sizes.