Spring is meant for color. Think about it – cold weather is [mostly] behind you, the days are getting longer & the temperature is getting hotter. So whether you're a fan of sandals, sneakers or somewhere in between, it's time to brighten up your 'fit from the ground up. Kinda like the flowers that are starting to grow!
"But I only wear black," you say? Then scroll down to the bottom of this article for something special, just for you.
Sandals are so underrated. Oh Yeah, we said it. Gone are the days of cheap beach vacation flip flops and hideous slippers that you only wear in the house… because bright & beautiful (and comfy) sandals like these actually exist. And they're the perfect spring wardrobe level-up. You're welcome.
TEVA ORIGINAL UNIVERSAL SANDAL (MULTICOLOR)
UGG OH YEAH SLIDE SANDAL (CALIFORNIA POPPY)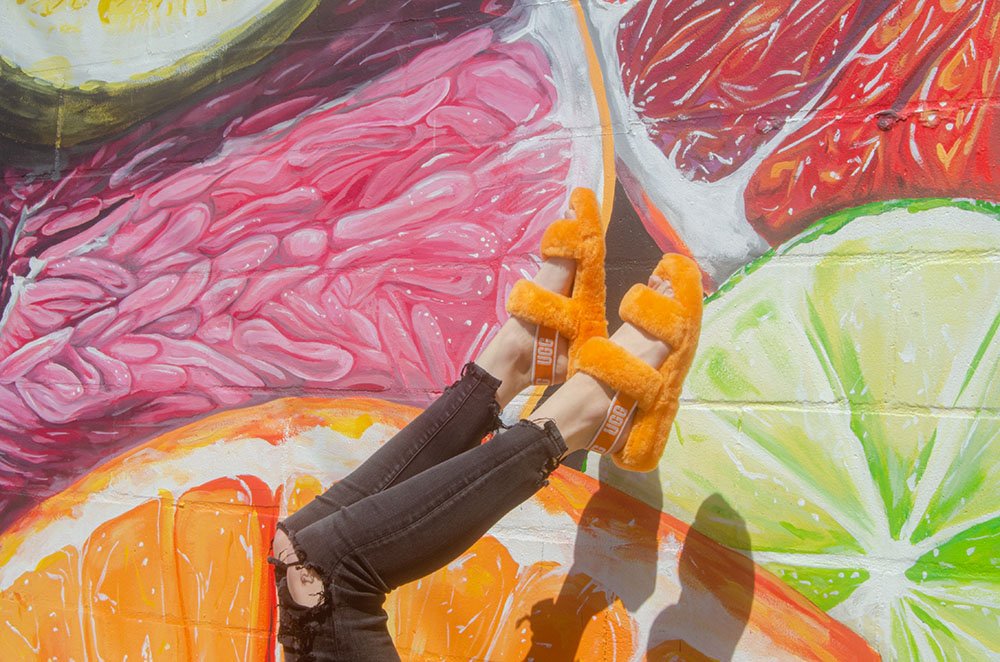 ---
Sometimes you don't want a sandal, but you also don't want a sneaker. And you know what? That's okay! Because just like a cold glass of water, Crocs & Hey Dude were made to quench your thirst traps.
CROCS CLASSIC CLOG (BRIGHT COBALT)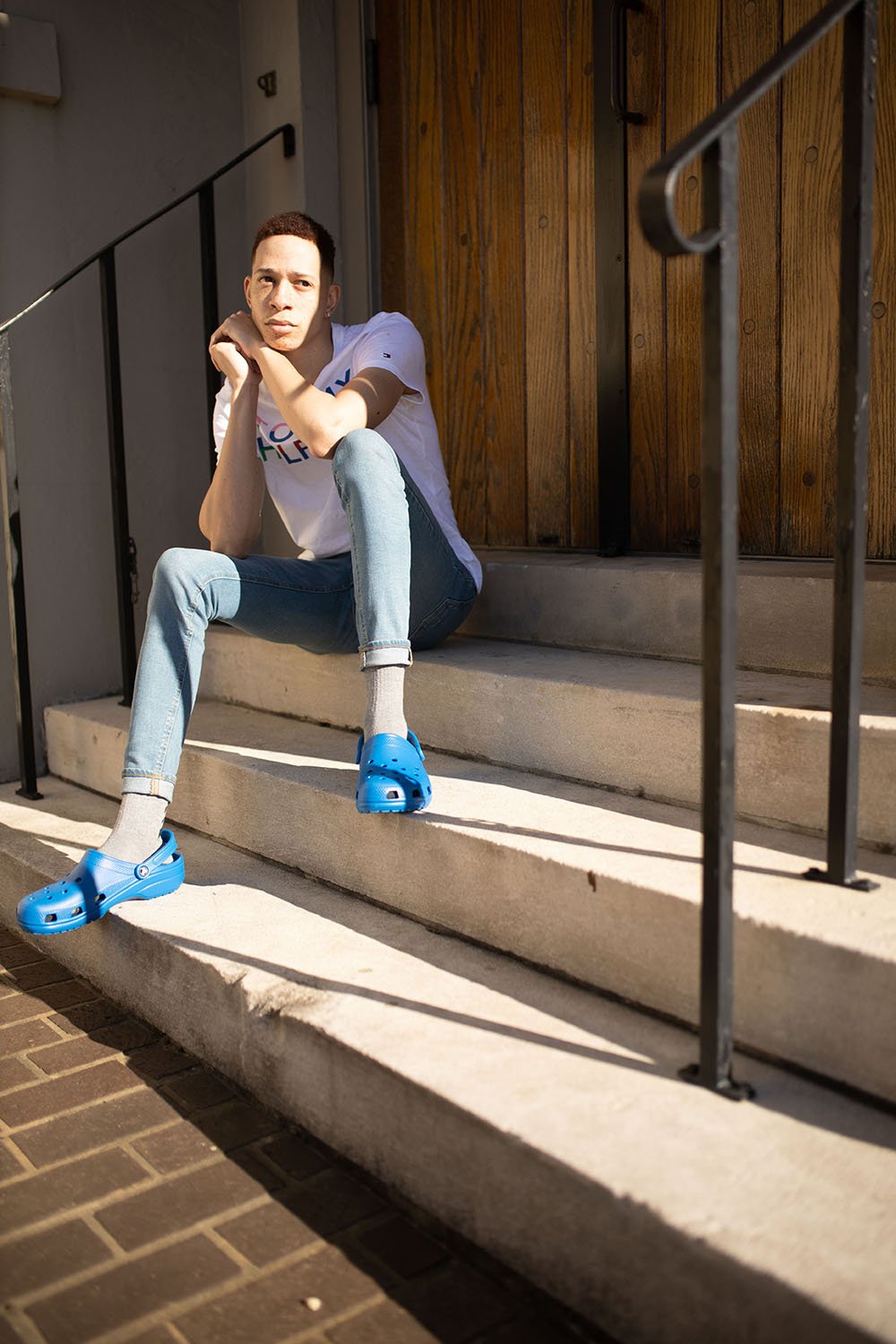 CROCS CLASSIC CLOG (MARBLED PASTEL)
HEY DUDE WENDY SLIP ON (RED)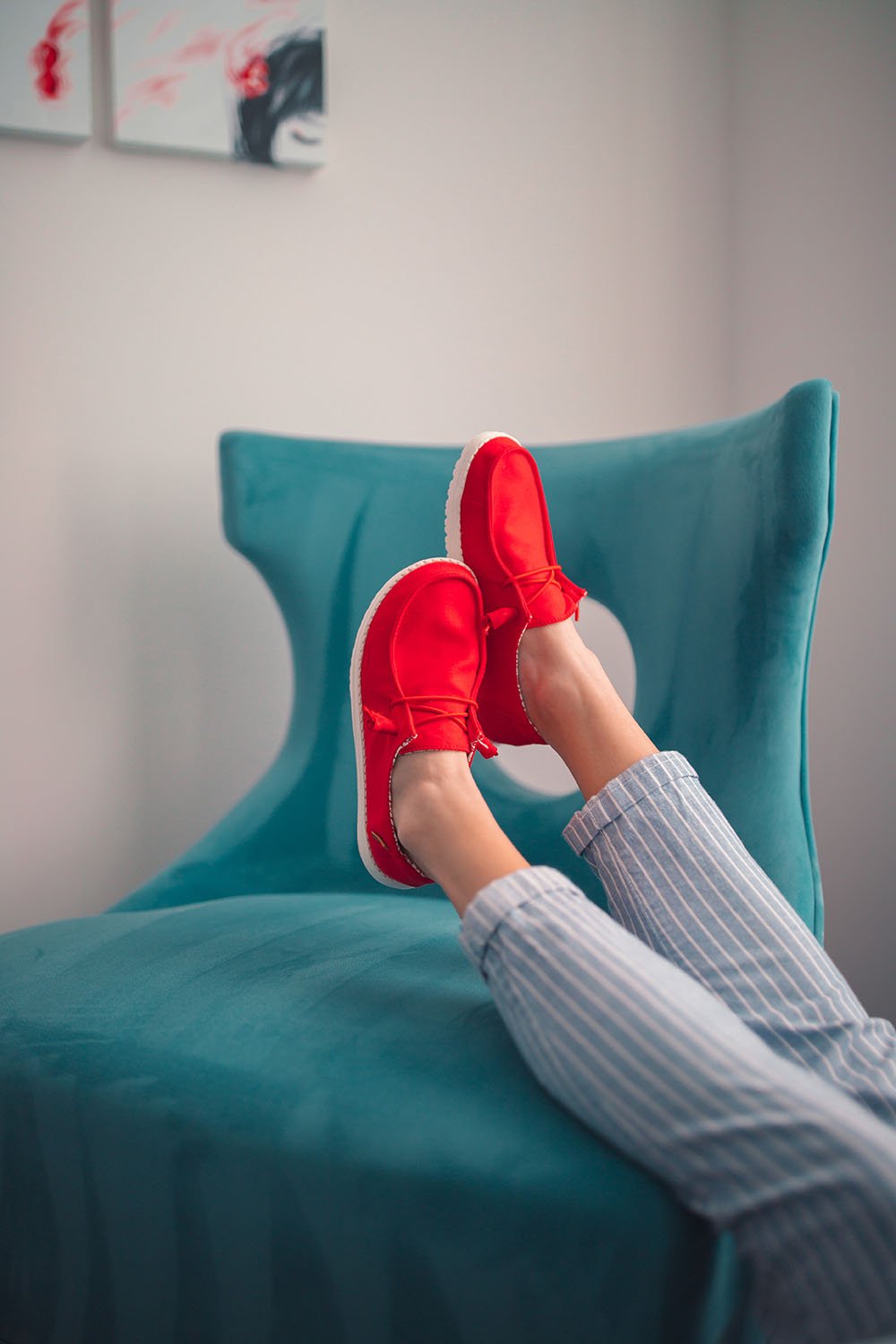 ---
Sometimes you need your sneakers to do the talking for you. Let people know from a distance that you're not afraid to make bold moves. So choose a color, lace up and wear them loud and proud!
CONVERSE CHUCK TAYLOR ALL STAR LO (TIE DYE)
ROXY SHEILAHH PLATFORM (PASTEL OMBRE)
---
We get it. You like wearing black. But hear us out… color is fun. And everyone likes fun. So try taking a shoe you're already familiar with (like the Vans Slip On Chex) and add a little color. No need to rush into something when you can ease into it comfortably!
VANS SLIP ON CHECKERBOARD (MULTI) *ON SALE*