You don't have to go Far Far Away to find the latest launch from Crocs. Look no further for the long-awaited Crocs x Shrek launch than the Journeys site OR in your local store.
This Shrek-inspired take on the Classic Clog is a full-on ode to your favorite ogre, with each pair featuring Shrek's unmistakable nose and rounded ears.
Similarly to ogres (and onions), these Crocs have layers! The details include a green-speckled pattern, reminiscent of ogre skin, and a fuzzy back strap with a bow, like Shrek's vest. This well-thought design with the iconic Crocs Comfort™ will keep you comfy all the way from the swamp to Duloc and back.
So, get ready to dip your toes into the swamp and take a closer look at the Classic Clog below: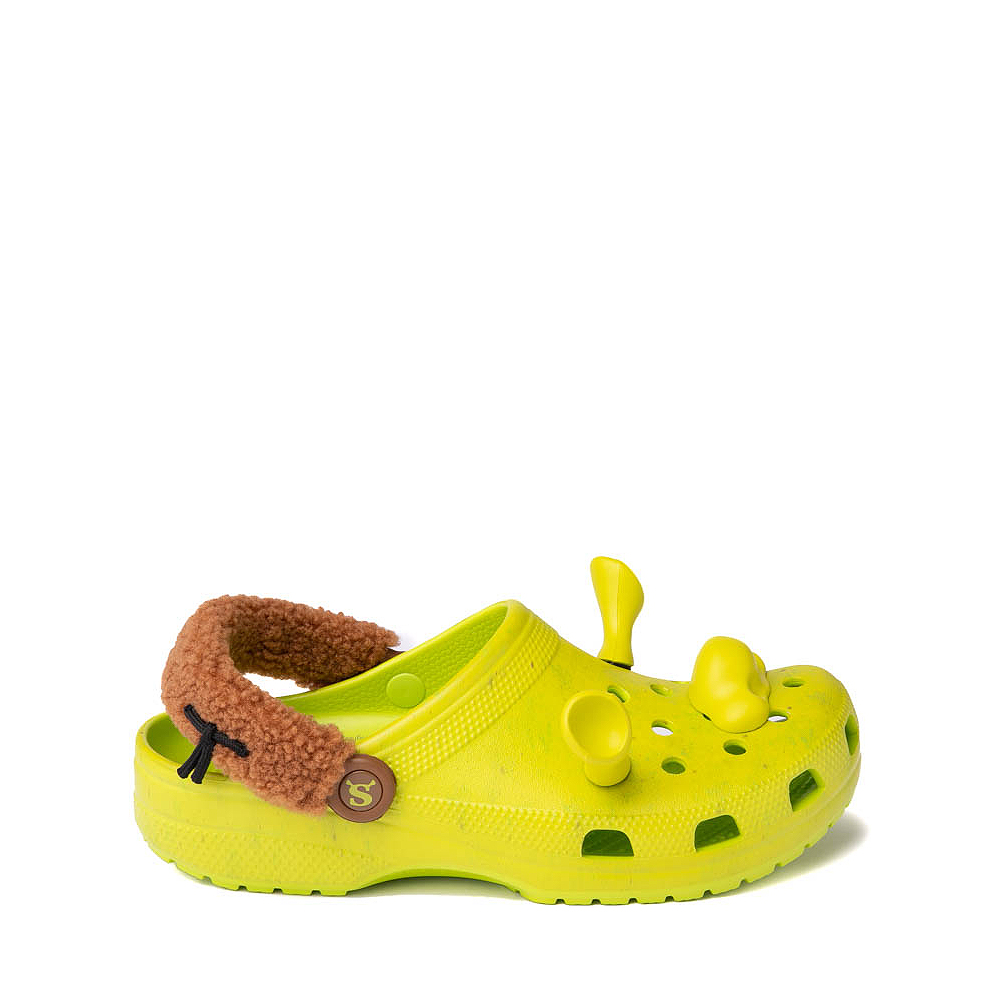 Tag us @journeys when you get a pair, and show us how you style them. Happy Shrek shopping!