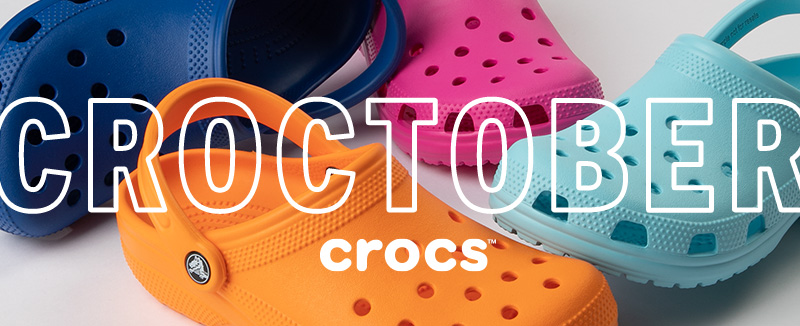 Let's welcome another one of our favorite seasons... yes, a season of its very own: Croctober 🐊🎃!
What is Croctober? We thought we'd been over this... but it's cool. We could talk all day about this fan-favorite brand. Croctober is a whole month to celebrate Crocs and, of course, Crocs people...the coolest in the game. We offer a variety of Crocs styles that make even the haters question if they need a pair. Do some shopping below as you check out the latest collection in-store and online!
1. Stand Tall in Platforms
From the Siren Clog in Hyper Pink to the Crush and Mega Crush Clogs, these Crocs make a statement. For the fashion people, these are for you! As the winter months approach, you may also want to check out the Furry Stomp Lined Platform Clog or the Furever Crush Clog, made with faux fur to keep you warm.
2. Famous Crocs Collabs
Crocs keeps it fresh with creative collaborations with artists, musicians, and everyone's favorite fictional characters like Barbie and Ken. Many of these collaborations come with custom Jibbitz, like the dream car Jibbitz in Crocs x Barbie and Deathly Hallows in Crocs x Harry Potter. Check out the Crocs brand page to find more collaborations with your favorite heroes, and be sure to check your emails from us to hit major launches like Crocs x Lightning McQueen!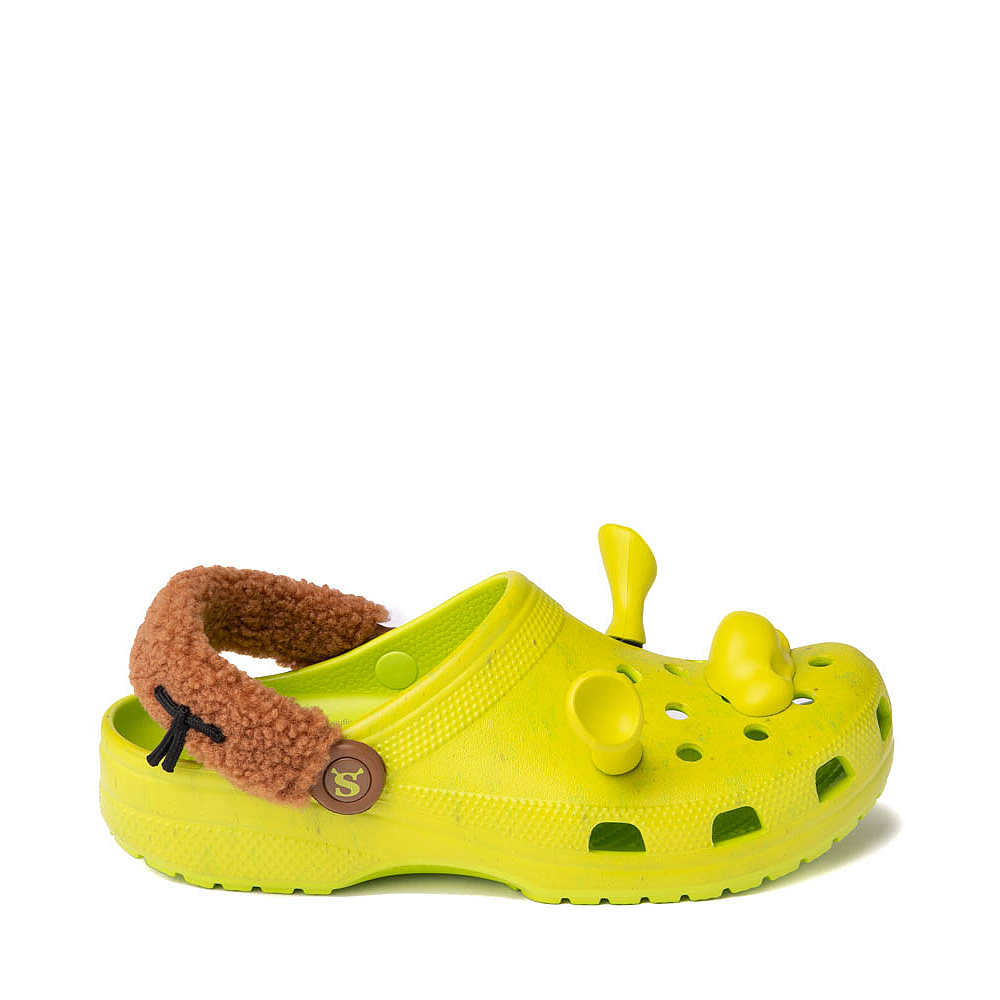 3. The OG Classic Clog
Nothing ever hits quite like the classics! The Crocs Classic Clog put Crocs on the map as one of the most loveable, comfortable, and iconic clogs there ever were. Pro tip: the fuzz lined pairs are straight up cold weather love: 😍. Try a pair for yourself.
4. Customize With Jibbitz
Customize your clogs with some special details that work for your style and personality. We've got Jibbitz for just about everyone, whether it's rock n' roll core or out in outer space! The selection below is just the tip of the iceberg compared to the rest of the site. Check 'em out!
Enjoy your Croctober by spending your spooky nights and Halloween frights in your favorite pair of Crocs, and be on the lookout for sales and extra deals all month long.