You guys are gonna totally geek over this launch; we already are!
Dr. Martens is collabing with one of the most popular cartoon characters of all time: Ms. Betty Boop herself!
Betty Boop, created by Max Fleischer and his team in 1930, was inspired by the Jazz Age performers, singers, and flappers of the 1920s. She was first featured in Fleischer's "Talkartoons" series and is considered to be the first female animated screen star of the time. The official "Betty Boop" series, where Mae Questel gave Betty her iconic voice, was one for the books! The series released almost 100 cartoons before its completion in 1939.
Today, almost a century later, Betty Boop is still a pop culture icon. She has appeared in dozens of hit movies, TV specials, commercials, and more. Her cartoon series may have ended, but her spirit lives on as a symbol of liberation. As one of the first and longest-lasting representations of strength and femininity, Betty is the definition of "get you a girl who can do both."
It's no surprise that Dr. Martens, a brand devoted to utilitarian street fashion and self-expression, would create such an authentic collaboration. Both Dr. Martens and Betty Boop are known for being trailblazers of their time, iconic staples in American history, unapologetically themselves, and always turning heads!
We personally think we should all be a little more Betty.
Shop the collection at Journeys here.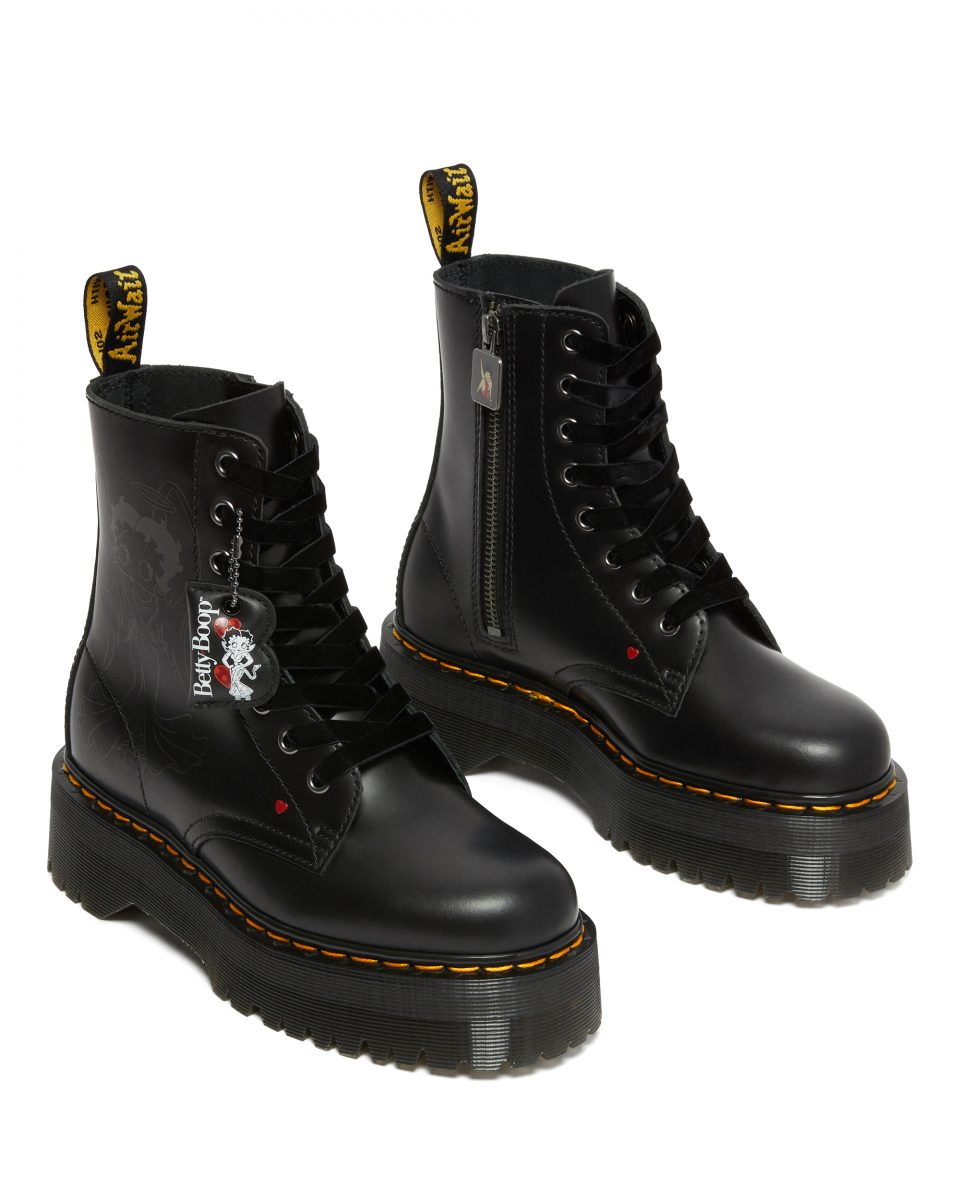 ---