Journeys is a Family, with an Attitude That Cares.
Someone once said, "You got to feel good to feel good." It's a fun quote that doesn't really make sense. But it's a great foundation for a much different statement: you have to do good to do good. In fact, one of Journeys' Core Values is specifically about giving back, through an internal program we call "Attitude That Cares" or ATC.
Through ATC, we support several initiatives that are important to our brand partners, like Vans Custom Culture and Timberland's Urban Greening projects. But we also support our employees & local communities through causes that are important to them. Because we're a family. And like we said – if you want to do good, you have to do good. So we're proud to showcase a handful of Journeys family members who are doing good all across the country!
Employees from our Distribution Center (Lebanon, TN) collected nine pallets of shirts, socks, hats and toys, as donations for the Lebanon Special School District. Through community participation, the Wilson County Parks & Recreation Department picked up the pallets and they were sorted by local volunteers from Cumberland University's fraternities. The Wilson County Schools Family Resource Center will distribute the items to schools throughout the city.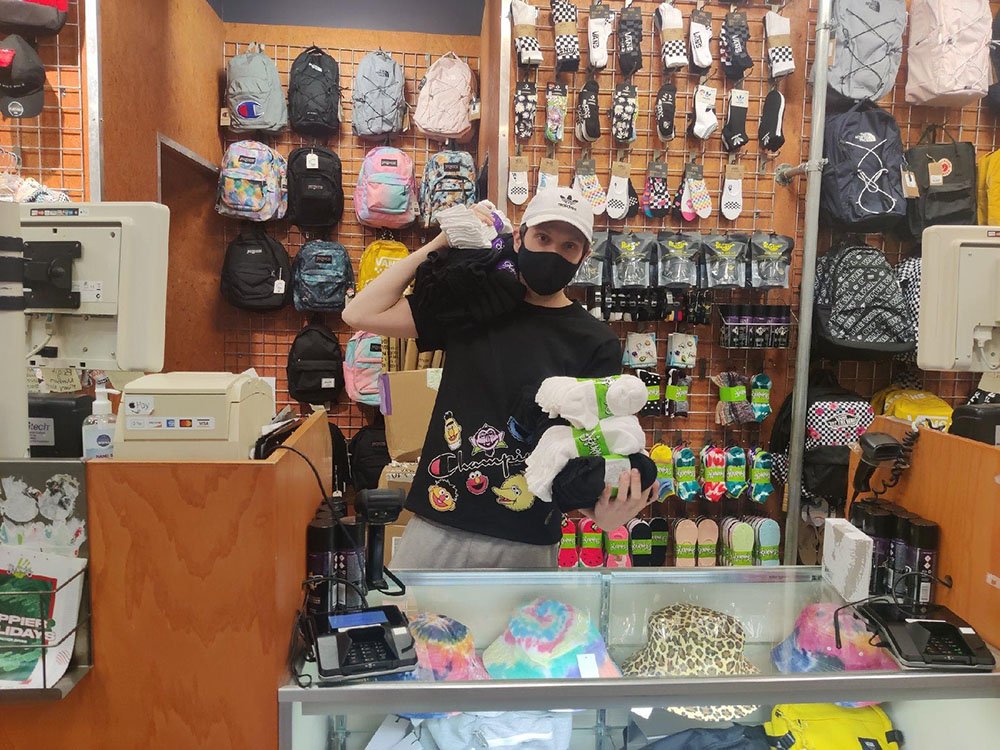 Sean is a Manager-In-Training from Lancaster, PA (shout out to District 52). He initiated a give-back program in his store by purchasing socks each week, to donate to his local community center. His co-workers soon followed suit, and also purchased socks to donate. To date, they have donated 60 pairs of socks, and Journeys will be matching their efforts by providing t-shirts for the store employees to donate.
Marcy, our District Manager from District 1 in the Los Angeles-area, wanted her team to do a little more for the holidays. So her District partnered with a local school to give back to a local boy's home. Employees pulled together shoes, backpacks, socks & other Journeys goodies to donate!
These are just a few examples, from so many employees across the United States and Canada. We look forward to sharing more do-gooders throughout the year. What good are you doing in your own community? Tag us on social media, and let us know!