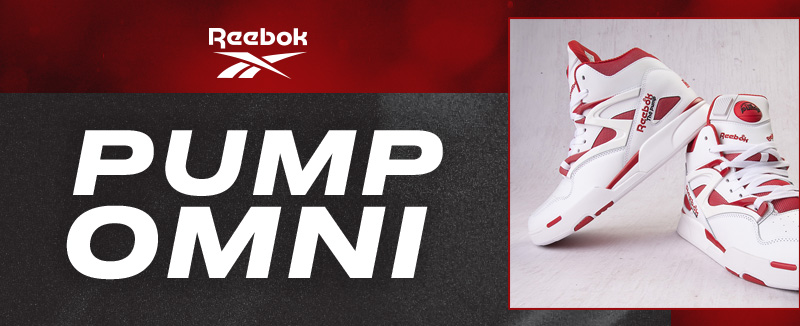 What a way to close out 2022… with a Reebok launch! Today marks the official launch of the Chicago player edition colorway of the iconic Reebok Pump Omni Zone II.
Made famous in the early '90s by Boston guard and longtime brand athlete Dee Brown, it's no surprise that sneakerheads and basketball fans alike are pumped (no pun intended) for this launch!
Here's a tiny piece of Reebok history: On February 9, 1991, as he made his way to the court for a dunk contest, rookie Dee Brown bent over and primed the pumps on his Pump Omni Zone II sneakers. As he pumped them, he sized up the rim, stood up, grinned at the crowd, and went on to win the contest. That night, he became only the second rookie in history to win the title and the Reebok Pump Omni sneakers became an immediate sensation.
This celebratory revival is giving a new generation the '90s nostalgia they love to wear while also commemorating Chicago's indistinguishable uniforms. With a clean white upper and hints of flash red layered throughout. The custom-fit inflatable chamber, paired with Hexalite honeycomb cushioning, ensures that you can get the perfect and most comfortable fit for every wear!
Check them out here: