If you're a total sneakerhead, then we've got just the launch for you!
Drum roll, please…
Fresh out of the '90s, we'd like to RE-introduce you to the Reebok Pump Omni Zone II Sneaker.
This shoe, made famous by Boston Celtics guard and longtime brand athlete Dee Brown, is historical both in look and design.
Time for a Short History Lesson
As the first of its kind, this sneaker came with "Pump." The shoe was fully equipped with an inflatable chamber that enabled the wearer to tighten and tweak the air in the shoe to create their own custom fit.
On February 9, 1991, as he made his way to the court for a dunk contest, rookie Dee Brown bent over and primed the pumps on his Pump Omni Zone II sneakers. As he pumped them, he sized up the rim, then stood up, grinned at the crowd, and he went on to win the contest. That night, he became only the second rookie in history to win the title.
Seemingly overnight, the Reebok Pump Omni sneakers became a cultural phenomenon. Players, fans, and other athletes alike were trying to get their hands on custom-fit "Pump" technology.
Today, 30 years and multiple anniversary releases later, the Reebok Pump Omni Zone II "Heritage" is here to help us celebrate. Made up in Classic Chalk, Vector Red, and Vector Blue brand colors, the model offers a clean and archival Reebok aesthetic with retro basketball and innovation at its core.
Customers can enjoy the nostalgic look, the rich history, and the revolutionary technology that made such a splash so many years ago. The best part? They're even better now! Reebok has spent the last few decades adjusting and restructuring the design, perfecting the "Pump" and catering to premium design and comfort.
Check it out: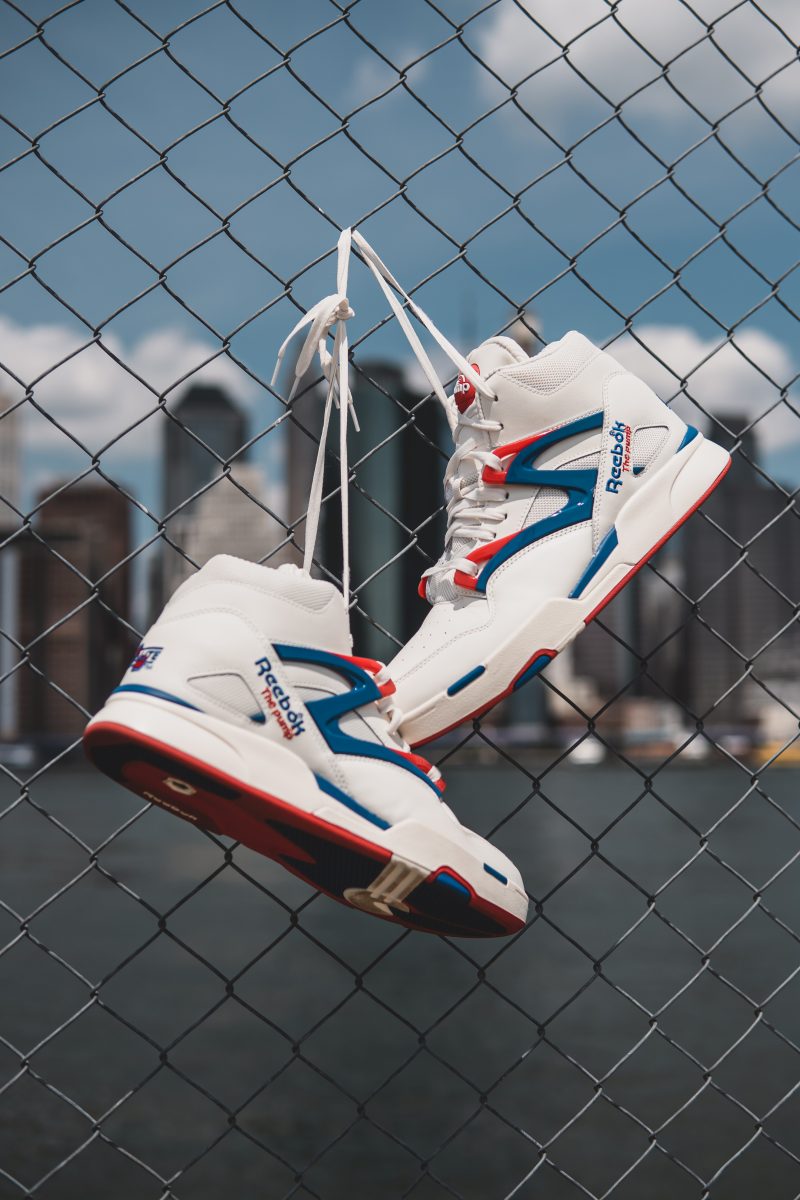 ---