Halloween is just around the corner, and the pressure to create the perfect costume is on. Whether you're transforming into a mystical creature, a superhero, or a character from your favorite movie, one thing's for sure – the right shoes can make or break your look. We mean it! Don't just throw on any ole' pair of sneakers and think no one will notice. WE WILL NOTICE.
This year, look no further than our stores or site to find the perfect pair of boots, heels, sneakers, flats, and clogs that will complete your costume and elevate it to the next level!
Here are a few costumes we threw together with our Journeys brands:
1. Diverse Selections for Every Costume Concept
We pride ourselves on our extensive collection of shoes that cater to a variety of styles and characters. Whether you're channeling the spirit of a retro hero or embracing the dark side as a wicked witch, Journeys has the kicks to match your vision. Here are a few unique boot selections you may not have known we have.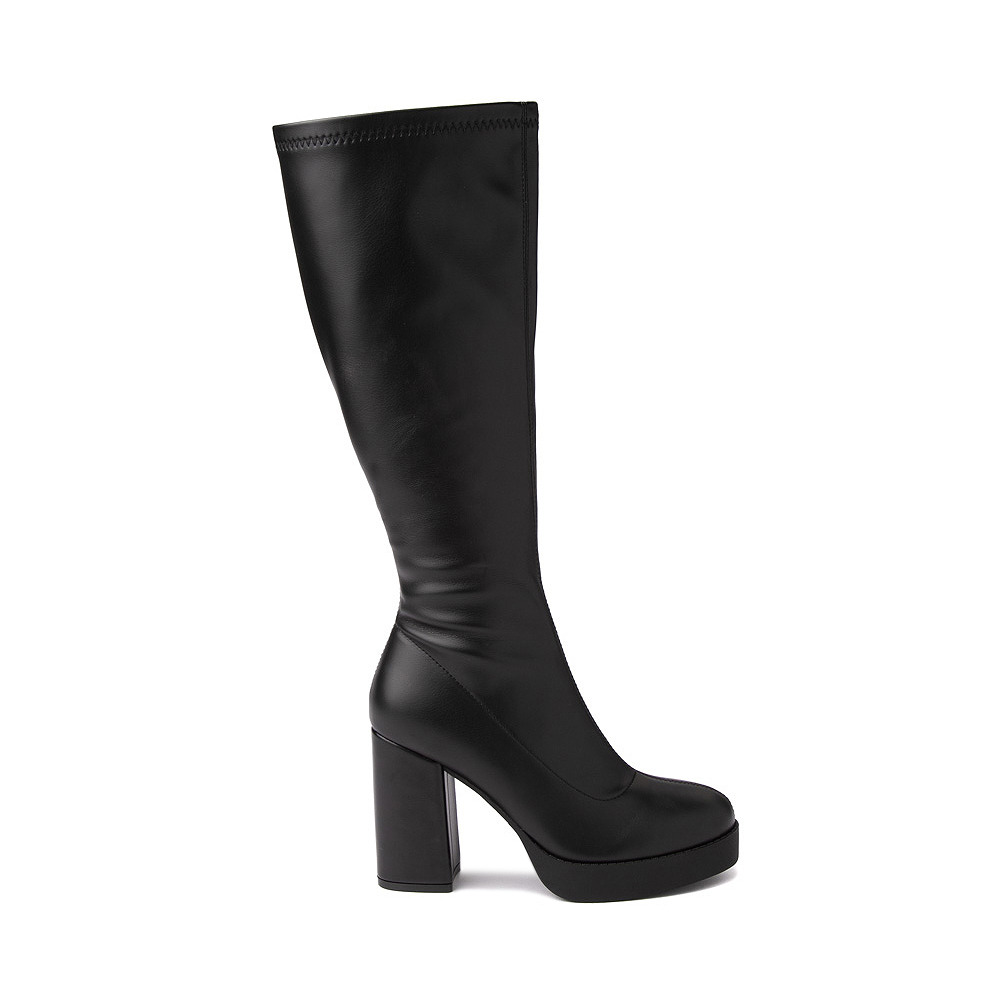 2. Quality Brands You Know & Love
When it comes to your Halloween ensemble, you want shoes that not only look great, but that can withstand a night of trick-or-treating, dancing, and spooky adventures. Journeys offers a curated selection of quality brands known for durability and style above all else. Walk confidently in shoes that not only enhance your costume but will also become a staple in your wardrobe long after Halloween has passed. You're welcome!!!!
Here are a few of the great slip-on selections we have that might come in handy for your costume:
3. Fashion-Forward Costuming
If you're looking to stay on top of the latest trends while embodying your chosen character or other costume, Journeys is the place to be. Explore our collection of stylish shoes that go beyond the traditional Halloween fare. Who says your costume can't be on point with the latest fashion? From platform sneakers to bold accessories, Journeys has the pieces to help you make a statement and turn heads at every Halloween party.
Speaking of bold... we know that the girlies sometimes like to wear heels on Halloween, so we've put together a few options just for you heels people out there:
4. Convenient, Safe, & Quick Shopping
We get it, we get it, we get it. Some people just prefer shopping in stores, and others wouldn't dare shop anywhere but online. Lucky for ALL of you, we have options to shop our products both in your local store and online with a wide array of brands, styles, and sizes available in both.
We've also recently launched our Buy Online Pick Up In-Store Program. This means you can do a little shopping online and a little in-store based on your needs and timeline! It's as easy as 1-2-3! Speaking of easy, here are a few sneaker options that we think might be useful to see before making your spooky selection:
5. Express Your Individuality
Halloween is all about expressing your creativity and embracing your alter ego. With Journeys, you're not just buying shoes, you're investing in a piece of your costume that reflects your unique style. Whether you're stepping into the shoes of a character you admire or creating an entirely new persona, Journeys provides the canvas for you to express your individuality in every step. And the best part? You get to keep wearing a tiny piece of that persona after the Halloween celebrations are over!
Here is a selection of best-selling items RIGHT NOW for you to choose from:
This Halloween, take your costume to the next level with the perfect pair of shoes from Journeys. With a diverse selection, quality brands, trendy styles, a convenient shopping experience, and the chance to express your individuality, you'll be stepping into the spooky season with style and confidence. Happy haunting, Journeys shoppers!