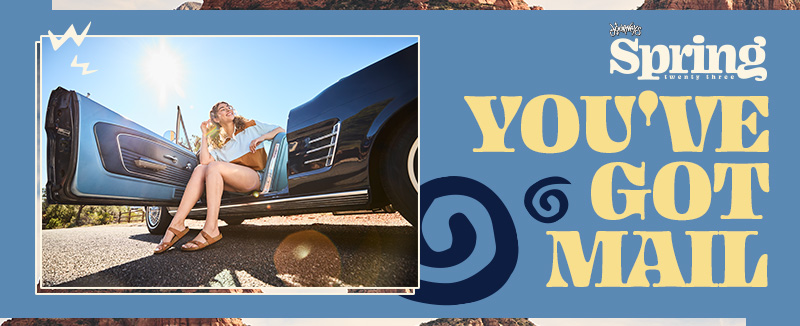 It's another one of the best days of the year! Do your happy dance, do your happy dance, go, go!
It's Journeys catalog mail day, and man, are there surprises in store for you this season.
The spring catalog features the brands you love and our favorite styles available in-store and online NOW. Our Journeys motto for this year is "it's not about the destination, it's about the Journeys," and if that's not the most relatable thing you've heard today…we don't know what is.
The spring vibe we're serving up, "Where to Next?" is all about excitement. It's about sunshine, the new season, new opportunities, the end of cold weather seasonal sadness, and the tiny little flicker and feel that summer is coming. So now we must ask… where is your journey headed…Where to Next?
WE headed to spring break (and for a quick photoshoot) in Sedona, Arizona, for that bright sunshine, the beautiful landscapes, and, if you can't tell, lots and lots of fun. The photoshoot gave all of the spring vibes, and good times we were hoping for, and you can see the results below.
Whether you're spring breakin' in an exotic location or chillin' at home for a mid-semester staycation, make the most of the season with fun, friends, and fam, and don't forget the most important part: FASHION! Shop the catalog now to get styled for your spring refresh.
If you aren't signed up to receive the catalog yet, click here. We're shocked it's taken you this long! 
*You must be 13 years or older to sign up.