We think everyone owes Gen Z something, and it's a big, fat THANK YOU. Thank you for bringing back some of the best fashion trends to hit the runways, retail stores, and streets over the last few decades. We're here for the revival of '90s nostalgia and all the glory of the '00s.
As usual, we want to show you how you can rock these trends the Journeys way, featuring some of our favorite brands, styles, and trends. Let's get into it.
Chronologically, we HAVE to start with the '90s first. This decade had some major fashion influences from artists, bands, models, and more like Tupac, Halle Berry, Will Smith, Madonna, JLo, TLC, and of course, all of the stylings of NBC's "Friends" cast. Without social media, the everyday person had to turn to fashion magazines and TV to follow and style trends. Even with that hurdle, this decade left its fashion footprint on the world! Here's the breakdown:
Grunge and Goth Core
Did someone say flannel? This style is dark, minimal, and chic, yet bold and hardcore at the same time. It's the "this effortless style took a lot of effort" look. Characterized by big, bulky platforms and lugged soles, as well as blacks and muted patterns. We can see why this trend is making a major resurgence.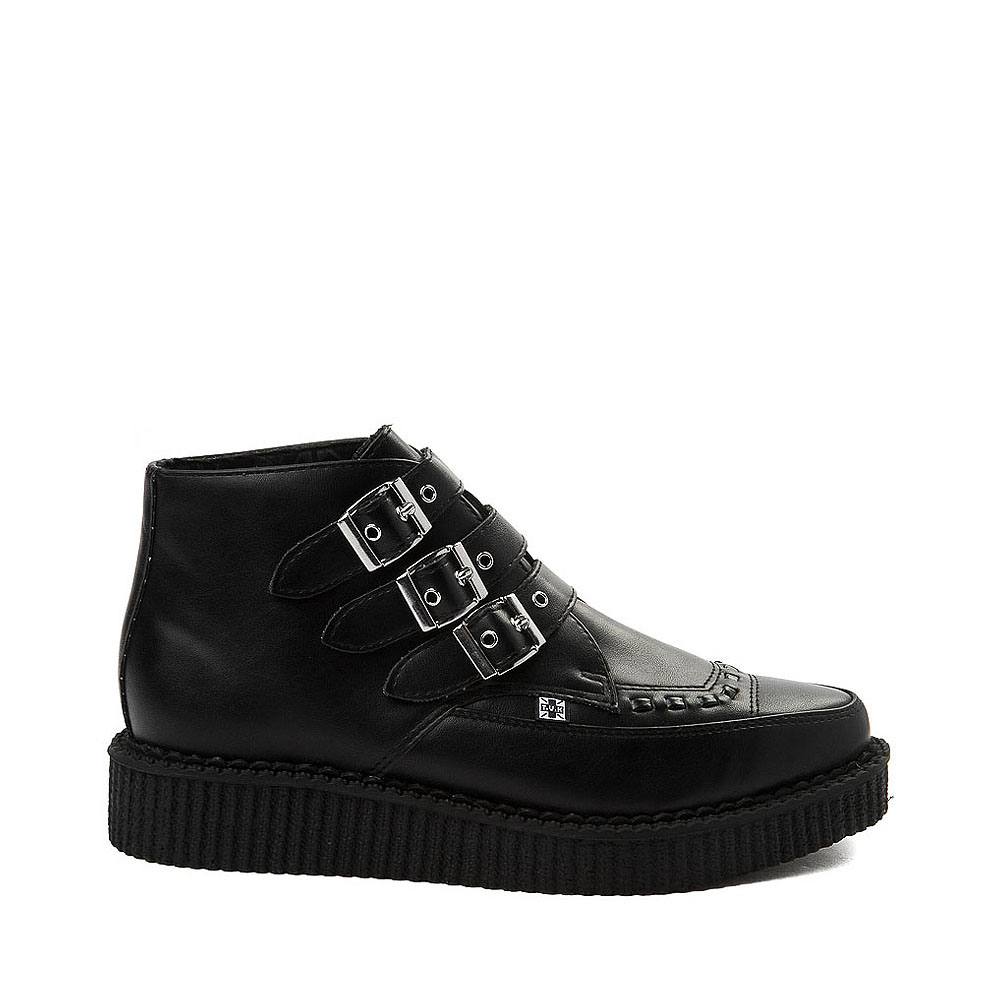 Skate-Inspired
Baggy, bulky, and oversized… that's the recipe for the perfect skater style. Skate style is all about being bold and authentic, as well as protecting your skin from those gnarly falls. As far as footwear, low-profile styles are a must for skate fanatics, and recently it's been brought back. See for yourself:
Hip-Hop Throwbacks
This year marks the 50th anniversary of hip-hop, but the hip-hop styles in the '90s were a whole MOMENT! Some die-hards never gave up that '90s hip-hop flair, and others are thanking their lucky stars that it is finally back.
Prep and Pop Influences
We would be remiss not to throw in an "ugh, as if" in this section! The prep influences of the movie "Clueless" have gone down in Herstory for sure! Plaid power suits, two-piece sets, Polo knits, girly athleisure, and so much more! And don't even get us started about the pop princesses themselves: The Spice Girls! Where would we be without the fashion flavor they brought to the scene?
Annddddd…. on to the next decade. Let's talk '00s! This decade was full of fun, funk, and color! Velour tracksuits, denim, corsets, graphic tees, rugby shirts, Polos under collared shirts, and cargos were all the rage… and (no surprise) still are!
Rockstar Lifestyle
Teens from every decade have always admired that rockstar look and lifestyle. Colorful prints, flames, skulls, and other bold patterns were what drove this entire aesthetic. If you looked like you had just come off stage, then you were doing it right. Here's how it's being revived at Journeys:
Elle Woods Core
Girly and pink was the whole vibe when everyone decided they wanted to be styled like a certain Harvard Law student or look like they might have a chance to become a member of the coveted group at North Shore High School: The Plastics. Here's how we'd do it:
Sporty Style
Sporty chic and baggy menswear was the vibe whether you were working out or headed out and about. And branded was even better! Show off those brands and get in that sporty spirit with this throwback style like we did below:
No matter what you're styling this season and beyond, we love to see it when you tag us @journeys on TikTok, Instagram, and Twitter. Call out that nostalgic flair, and we'd love to share!