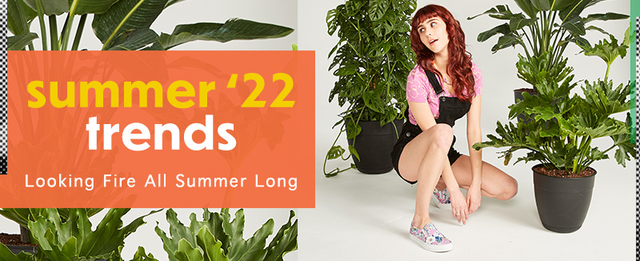 Ahhh…the days are getting longer, the sun is shining brighter, and fashion is getting fun-ner (yeah, we said funner). Summer is, without a doubt, the best time of the year with more plans, parties, and play. And all of those plans mean only one thing: you have a lot more outfits to serve!
We've done the summer fashion research, crowdsourcing, and of course, shopping, so you don't have to. If you want to know what we're vibing with this season in terms of fresh footwear and fit checks, grab an ice-cold drink and keep scrolling!
Euphoric Expressions
This first trend is a total favorite! Think HBO's Euphoria, but on your feet. It's fashion that makes you feel something: butterflies in your belly, peace of mind, and an encompassing sense of energy, joy, and optimism—you get the vibes. These euphoric expressions use texture, color, and pattern to evoke positive emotions as you shop, stop, stare, and wear this stimulating style. And people will stop and stare…with envy!
Nods to Nostalgia
Alright, it's time to stop and smell the…florals? With the rise of the resale market and thrifting, our favorite designers have been seeking inspiration from the fashion archives. This summer style is all about the nostalgia of retro resort wear. Celebrate summer + sunshine, and escape reality, even just for a moment, with inspiration from decades past. Get the full feel with bright colors and bold patterns like florals, dazed stripes, and white noise prints.
And the best part about getting your nostalgic looks at Journeys? All the retro love without the whole thrifted, pre-worn shoe thing.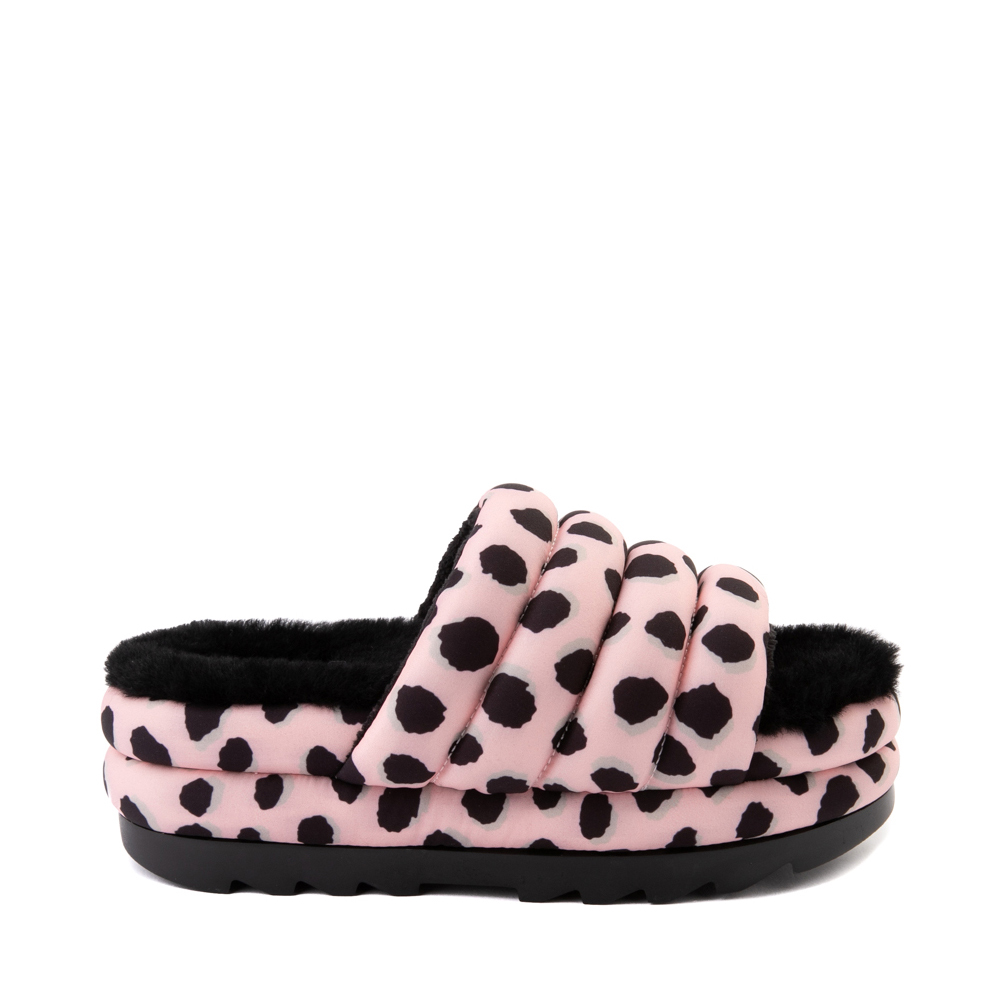 Elevated Classics
There's a reason we all love the iconic summer staples, but this season they're getting a little makeover. First, let's crank up the color with some mood-boosting bright colors. Lime yellow, azure blue, and electric crimson are sure to bring out the summer spirit in all of us. As for material, the core items are being elevated with tactile, comforting elements like short pile suede and terry cloth. This style is familiar yet fresh for anyone looking to spruce up their summer wardrobe. Fashion-forward and fun, yet safe and comfy. Perfection.
The Great Outdoors
Whether you're planning an ornate little garden party or crashing a good old-fashioned backyard BBQ, summer fun is designed around the great outdoors—and so is this trend. With soft textures and an enhanced nature palette of rust, sepia, olive, and ecru, this style will create contemporary statement pieces inspired by the world's natural beauty. It's giving Yellowstone National Park energy, but on your feet.
Utility Mode Activated
From hype-wear to vintage, high function is just as important as high fashion when it comes to this trend. The modern utility look revolves around an item's durability and versatility and is heavily inspired by pop culture references like "Dune" and "Black Panther: Wakanda Forever."
Shoppers interested in achieving this style should shop earth tones for softer looks and dark neutrals and camo for bolder statements. The chunky, platformed, and oversized fit also caters to a gender flexible and inclusive audience, which is a huge trend for summer… and always.
Show Em' Some Love
So, what we're trying to say is don't walk, run to our site to update your wardrobe and hop on these summer trends. We love seeing how your style changes with the seasons, so tag us @journeys on Instagram, TikTok, and Twitter to show us how you styled them!