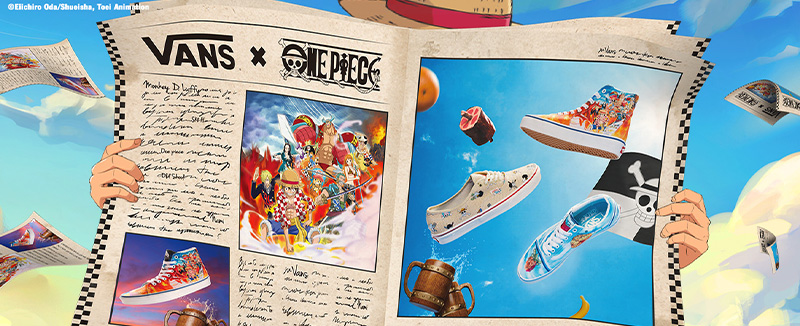 One Piece, the long-running manga series, is beloved by so many. Premiering first in 1999, many fans grew up watching the show and found inspiration in the highly detailed and well-executed storyline, the exciting characters, and the overall creative approach.
So, when Vans and One Piece set sail on a collaboration fit for the pirate king, we knew it would be just as innovative and clever—and we were right!
We're happy to report that the wait is finally over, and the collection has officially launched for fans everywhere.
Explore the Authentic featuring symbols that represent the MC's Nakama, the Old Skool, adorned with details of Devil Fruits, and the Sk8-Hi, full of memories from Punk Hazard. Not to mention the fire apparel, including short and long-sleeve t-shirts, tastefully designed with both the Vans and One Piece aesthetics in mind.
Get a good look at the collection below and shop it in-store or online today at journeys.com.